Ad films that transform viewers into customers
Bringing out brand energy with dynamic
ad films
Ad films, the heartbeat of modern marketing, are the perfect tool to convey your message. The ad films of well-established ad filmmakers in Hyderabad – Scintilla Kreations – connect with your audience on a personal level. Focused on storytelling, the ads deliver visually appealing and emotionally engaging narrative, leaving an indelible impression. The team of creative minds understands your brand's DNA and works towards elevating your business presence and leaving a lasting imprint in the hearts and minds of your customers. If you wish to create quality ad film that delivers your message, while leaving a meaningful impact, entrust the task to Scintilla, one of the reputable ad agencies in Hyderabad.
The soaring demand for

top-tier creative services
In a world driven by visuals, crafting a compelling brand identity and producing engaging content is the order of the day. The demand for designing eye-catching ad campaigns and top-tier creative services has never been higher. Trust Scintilla Kreations' diverse team of professionals and integrated in-house production capabilities. Our profound understanding of ad filmmaking coupled with technical expertise in production values makes us one of the dependable advertising agencies in Hyderabad, capable of doing justice to brand promotion through compelling ad films. Our portfolio is a testament to our team's ability to deliver results. And the testimonials reflect how our creative services have impacted businesses positively.
We are a full-service agency offering end-to-end branding and advertising solutions aligned to business requirements and marketing trends.
Creative Excellence
Our skilled team excels at creating and executing unique ideas to make your brand shine in a competitive market.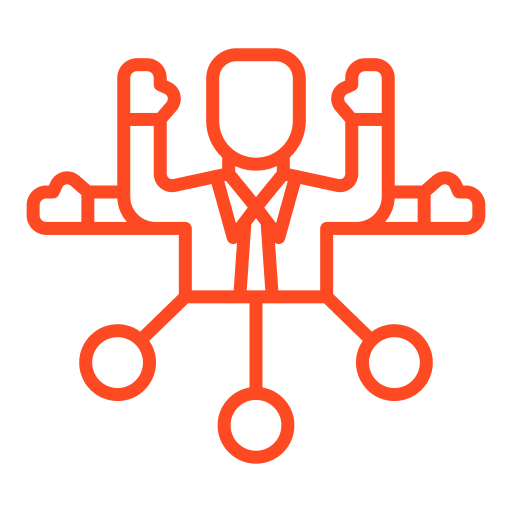 Cutting-Edge Technology
In the rapidly evolving digital landscape, Scintilla Kreations stays updated with the latest advertising technologies and trends.
Proven Track Record
Our portfolio demonstrates successful creative work, instilling confidence in their ability to deliver results for your brand.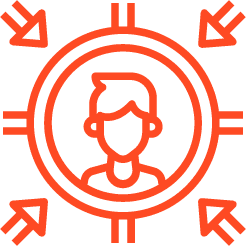 Client-Centric Approach
Understanding your business goals, target audience, and unique selling points, ensuring that their advertising strategies align with your objectives.
Clientele
We're Fortunate To Work With Fantastic Clients
"We are very happy with the service provided by Scintilla Kreations. Their team spirit drives quality results which gives me the confidence. They are my first choice when it comes to making ad films."
Srinivas reddy, MD(Shathabdhi Townships)

"From my first interaction with Scintilla, I knew the company was fully committed to offering the highest level of service in ad film making. The wonderful ad they have created for us reaffirmed my faith and proved me right."
K.Gautam, NCL Industries Ltd

"An integrated group, Scintilla has been an immensely professional and efficient source for our media requirements. I have recommended their services to colleagues and friends who too are satisfied with the outcome."
Satya Sreeram, Managing Director - SVR Industry

"We sincerely appreciate Scintilla Kreations in the successful completion of our project and wish that they will keep up the good work in future too."
Santosh N. Mhadeshwar, NIAB
"We appreciate Scintilla Kreations role in the success of our project and wish that you would keep up the good work in future too."
Monish Pattipati, CEO – Pick'N'Hook Online Services Pvt. Ltd.
Connect with the brand-transforming

Ad Film makers in Hyderabad
Successful advertising depends on actionable techniques that engage the audience and encourage them to make a purchase decision, thus boosting sales. Scintilla's industry knowledge combined with experience helps deliver best ideas to put your business in the best possible way forward. The integrated advertising agency in Hyderabad, takes care of all advertising requirements from concept to production and promotion. The team's thoughtful ideation ensures creative ad films with universal appeal, while focussing on aesthetic sensibilities to bring out the true essence of your brand. Apart from creative capabilities, technical proficiency, smart networking skills and state-of-the-art in-house production facility make Scintilla one of the top-ranking ad filmmakers in Hyderabad.
FAQs
Frequently Asked Questions
Advertising agencies help in creating effective ads and planning on how and where it should be placed. While some agencies handle only the creative part, some agencies take care of the production part as well. Scintilla Kreations is a fully integrated advertising agency in Hyderabad, with an in-house production facility and is backed by vast experience and expertise. The branding agency can handle ad film requirements right from script to editing and post production aspects.
Ad films help engage the audience, get the right message across a wider customer base, boost brand growth and presence on digital platforms and have the capacity to convert viewers into customers.
To make an effective ad film, you must seek the service of experienced professional ad film makers who have the expertise in handling all aspects of an ad film. An ad film is beyond just a great idea. Engaging visuals, impactful content and a neatly edited ad film will be remembered for a long time. Choose a full-service advertising agency like Scintilla Kreations that caters to all the requirements of ad filmmaking right from ideation to production.
Scintilla is a full-fledged advertising agency in Hyderabad, that caters to all the ad film making requirements from ideation to production. The cutting-edge in-house production facility caters to all advertising requirements of ad film making including post production.
Ad films are a segment of film production involving a creative idea that connects a brand with a customer on a personal level, through repetition and retention. It involves writing a good script, planning the budget and shoot, filming the ad, editing and synchronising voice overs and music.
A well-made ad film can help strengthen the recall value of a brand. And visual messages have the capacity to get viral and rank faster on search engines. Ad films increase the credibility of your brand a create a personal connection with customers.
Ad films can be humorous, emotional, motivating. Bumper ads work well on smartphones as they are non-skippable. Demo ads are good for product or service launches. Celebrity endorsements can have a larger impact with wider reach.
The main elements to consider before making an ad film are identifying target audience, setting marketing goal, placement of ads, duration, style of the film and budget. What follows later is a well-conceived script, production and post production aspects.
Let's Connect
Looking for more information about our service? Fill out this form to get in touch.